Wish to have a successful marketing strategy? Let's jump straight into the answer; email marketing is one of the prevalent marketing strategies at your business disposal. Email marketing tends to deliver more ROI than any other type of marketing service.
But for proper email marketing, you need a proper and appropriate platform for email marketing strategy. This is what you need to manage your content, subscribers, and campaigns.
Most of the email marketing platforms provide almost similar features. This is why exploring a unique email marketing tool or website can be a bit challenging.
In this article, we are going to discuss the 5 best email marketing platforms you have always dreamt of.
Sendinblue: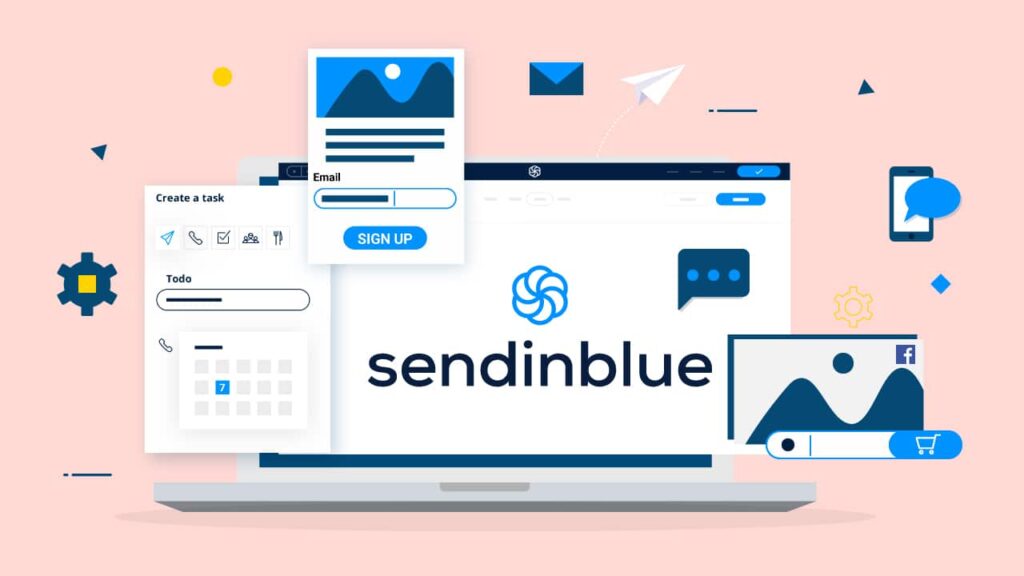 It contains more than 100 customized and prebuilt templates for mobile emails.
Sendinblue is regarded as one of the best and ultimate email marketing platforms. If you are a newbie and starting your business, Sendinblue can be the best choice for you. they offer combined features like a drag-and-drop editor along with options for customizing your email marketing campaign.
Sendinblue has advanced marketing options like
Automated workflow
Transactional stats
Triggered campaigns
Retargeting functions
Send time optimization
Pricing:
They offer a free version which costs $0/month, up to 300 emails per day.
Lite version: $25/month, up to 100k emails
Premium version: $65/month, up to 1M emails
New platforms for building landing pages
Constant Contact:
We will recommend Constant Contact to those who are new in the world of business and hesitate about pricing. Its popularity is because of its easy-to-use drag and drop options. It permits you to create new emails with ease that have a professional display. Also, no coding knowledge is needed to use Constant Contact.
Pricing:
The pricing plan for constant contact is very simple and straightforward. They offer two plans
Email:
0 – 500 Subscribers — Starting at $20 per month
501 – 2,500 Subscribers — Starting at $45 per month
Email plus:
Ø 0 – 500 Subscribers — Starting at $45/month
Ø 501 – 2,500 Subscribers — Starting at $70/month
Ø 5,001 – 10,000 Subscribers — Starting at $125/month
MailerLite:
MailerLite is the best platform for those who are straightforward about email marketing and have clear-cut objectives about email marketing. The platform offers several features which are equal for everyone such as
Landing pages
Pop-ups
Surveys
Automation tools
Pricing:
Their pricing has the following schedule
Up to 1,000 subscribers — $10/month
1,001 – 2,500 subscribers — $15/month
2,501 – 5,000 subscribers — $30/month
5,001 – 10,000 subscribers — $50/month
10,001 – 15,000 subscribers — $75/month
ConvertKit: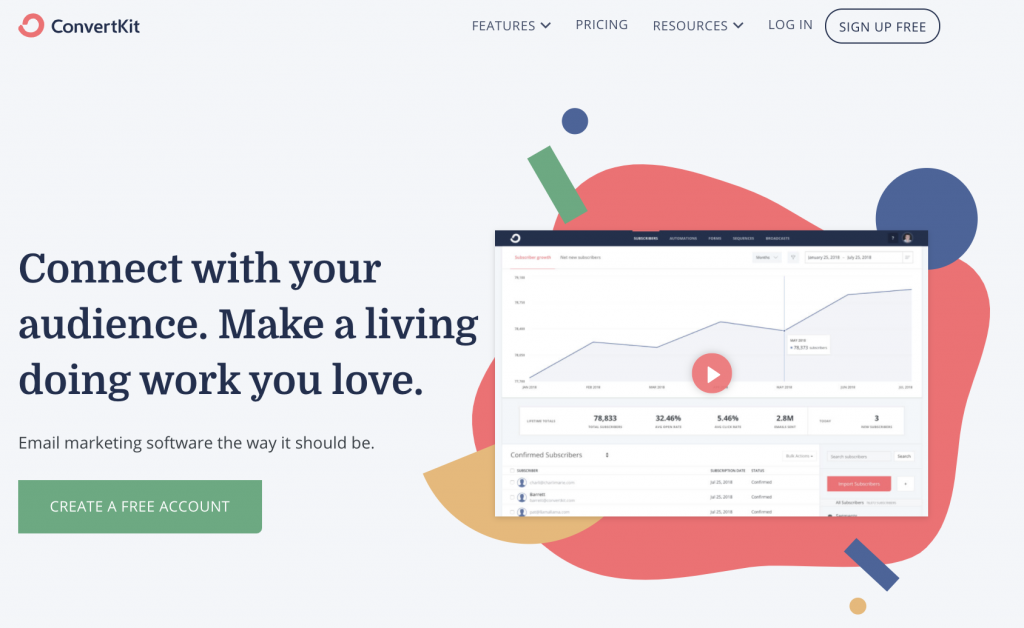 ConvertKit is going to be the best choice for bloggers, video producers, influencers, artists, and other audiences. It is because its platform concerns more about engaging the audience and drawing their attention through landing pages, and membership sites, etc.
Pricing:
Like other platforms, ConvertKit is providing services according to the number of subscribers.
0 – 1,000 Subscribers — $29/month
1,000 – 3,000 Subscribers — $49/month
3,000 – 5,000 Subscribers — $79/month
HubSpot: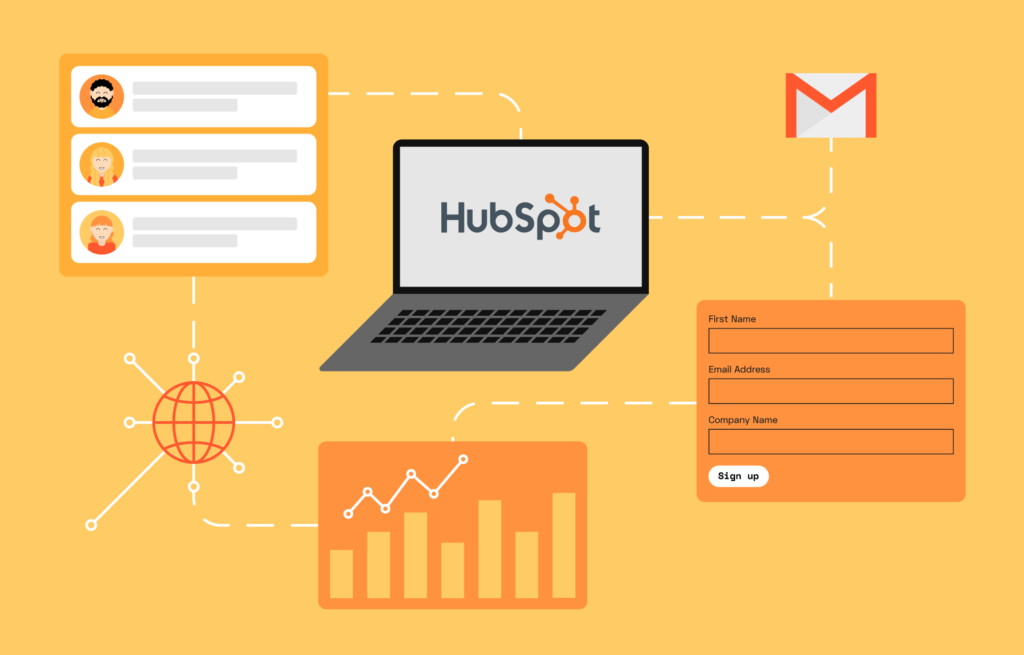 HubSpot can be called the king of all email marketing websites as it allows you to easily create, customize, optimize, and personalize your emails without any trouble. Hubspot comprises plenty of prebuilt professional templates that will make your day. Enabling easy drag and drop building, you can easily customize and create emails without learning any coding.
Pricing:
They offer a free version which is free up to 2000 emails/ send while paid versions start from $50/month.