As you know Swipepages is the best platform for creating high converting and AMP landing pages. This is a simple drag & drop builder with which you can create a landing page within minutes. You can learn more about Swipepages here.
You will be able to quickly create insanely fast, mobile-optimized AMP landing pages without any code using Swipe Pages, the landing page builder for ROI-driven marketers.
Recently they introduced a new builder, that is specially designed for creating mobile-friendly landing pages, which work with a finger swipe and goes like slides that resemble a mobile app. And that's why they call it app-like landing pages.
How to create a blog posts grid in Swipepages?
Drag & Drop
Quickly create high converting mobile landing pages using our simple & intuitive page builder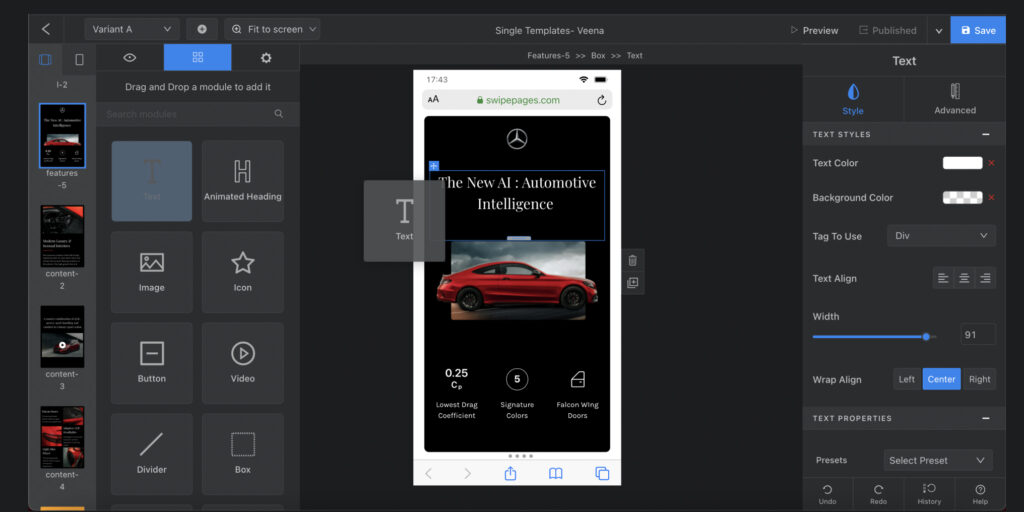 Kickstart your campaign with 50+ templates.
You don't have to be a pro to design beautiful mobile landing pages. Just start with our stunning page and slide templates.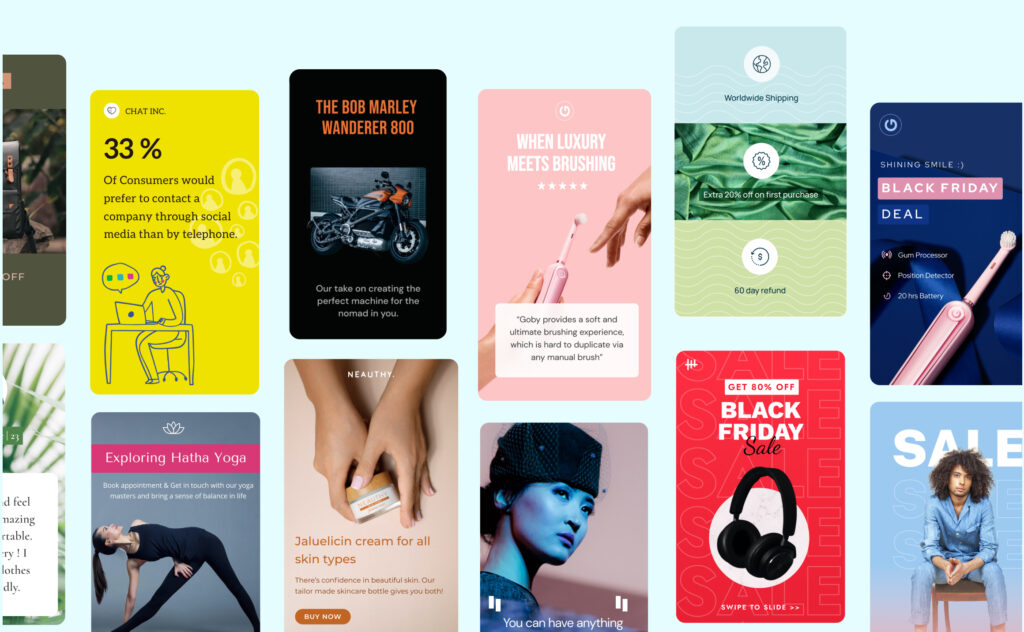 So what you are waiting for, just start creating your first page. You can try Swipepags for 14 days for free and it doesn't require a credit card.