What is Sendinblue?
Sendinblue is a SaaS solution for relationship marketing.The company was founded in 2007by Armand Thiberge and Kapil Sharma, and offers a cloud-based marketing communication software suite with email marketing, transactional email, marketing automation, customer-relationship management, landing pages, Facebook ads, retargeting ads, SMS marketing, and more.
Why Sendinblue?
SendinBlue is an effective and great email software for Small to Medium businesses. (So not enterprise.)
They have great free plan and even on paid plans, it one of the cheapest email software you can find.
I found it is easy to get started.
The email editor lives up to expectations, it is fun to click a newsletter together
Automation isn't as elaborate as for instance ActiveCampaign, but very effective.
With all the features you expect, SendinBlue is worthy of your newsletters.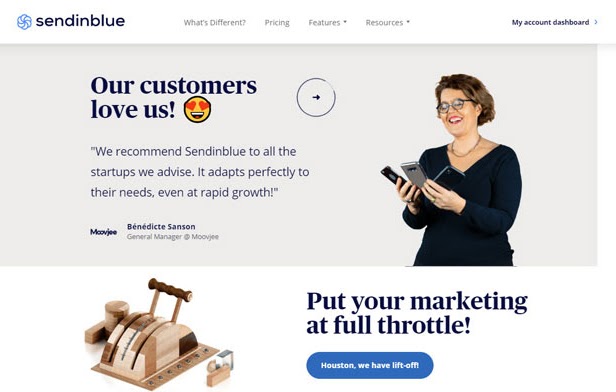 Sendinblue Vs Mailchimp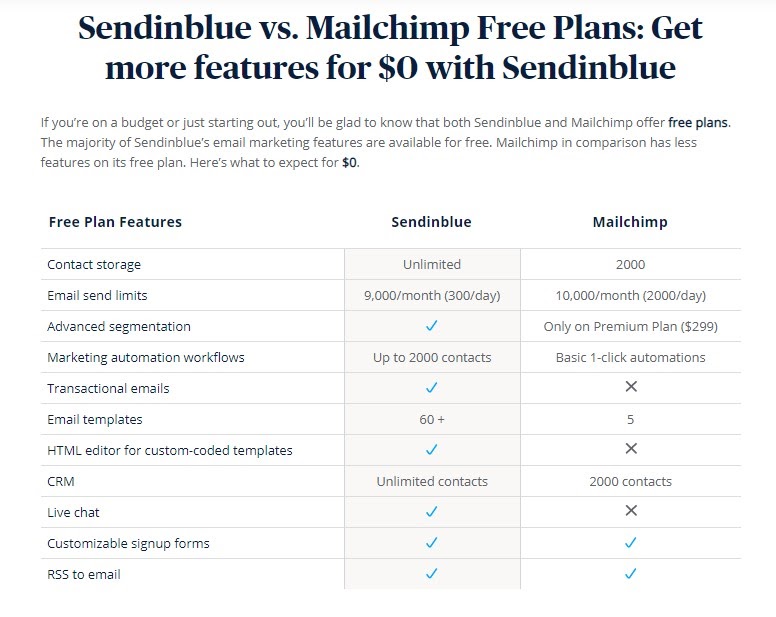 SendinBlue's Most important features
Here are the most important features of SendinBlue:
Drag and Drop Email Editor: SendinBlue comes with an intuitive drag-and-drop email editor. Here you can choose from a variety of pre-set elements to customize your email design.
A/B testing: Optimize your emails by testing multiple subjectlines and picking the winner.
SMS: You can also use SendinBlue to send SMS and autoresponder messages.
Landing pages: (in Premium and Enterprise plans): You can use SendinBlue to create landing pages from scratch or use one of their professional-looking templates to help speed up the process.
Bounce Management: You get access to a log of soft and hard email bounces. Hard bounces are removed automatically.
Reports and Analytics: All of the must-have email marketing metrics as well as email click-map, google analytics integration and geo-tracking
Opt-In Forms: SendinBlue's subscription forms are dynamic. You can customize them to fit your brand. The more sophisticated features include captcha verification and automatic data population (so people don't have to fill in there name etc twice)
List Management: You can easily manage your mailing lists. Import, export, and edit contacts.
Email segmentation: Segment your audiences based on your subscriber's demographics, actions taken, and lead scores.
Email Marketing Automation: SendinBlue offers plenty of email automation functionality. For example, the workflow editor lets you to target leads based on their on-site actions, web behavior, email engagement, etc.
Transactional Emails: Through SMTP, you can directly send transactional emails. For instance receipts and order confirmations, password resets. Etc!
Email Templates: SendinBlue offers 65 pre-made email templates to quickly get started.
Chat: Include a chat function and place it on your website for immediate 1:1 communication with site visitors.
CRM: SendinBlue has a sales and marketing CRM included. In the CRM you can centralize all of your contact information and set follow up actions.
Fantastic customer support: In addition to live web chat, you can also contact their support team via email and phone. The SendinBlue site also has knowledge base with helpful tutorials and FAQs. Our interviewed users, say they like the speed and knowledge level of the support team.